Bank Holiday BBQs: Outfits in Lockdown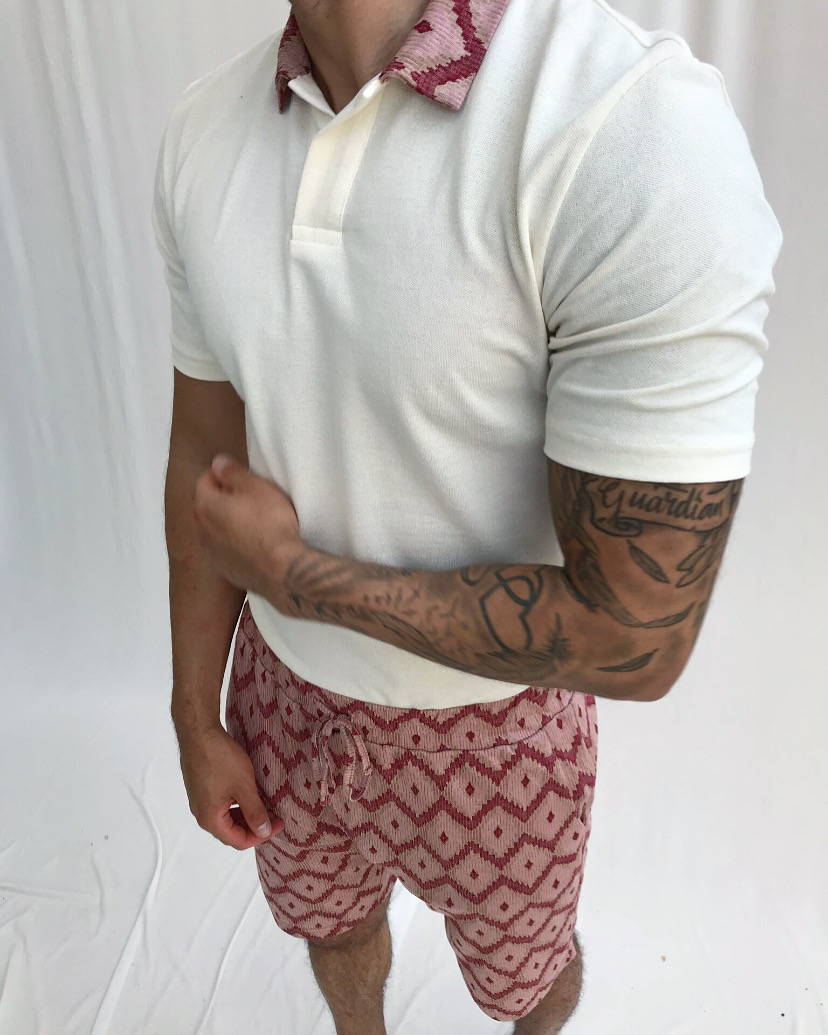 The sun is shining, another Bank Holiday on the horizon- things are looking up. The current situation in lockdown appears to be improving and you're probably considering your first social distance date: where to go, who to see and the important one- what to wear.
It can be a challenge, after residing to mix-match tracksuits or last year's Ibiza-weekend- swim shorts for the past month. You need your flair back, a statement to say
"lockdown? Completed it."
The Garden BBQ
Possibly the number one contender for appropriate ways to meet, the garden BBQ allows for a diversity of outfits.
The Host
If you're hosting the BBQ, try wearing something slim with a slightly higher neck or polo. We'd recommend Artemis paired with matching shorts and sneakers. A collared neck asserts a certain smartness and control: a considered style effort as you ask who needs a drink, whilst giving a tour of the essential rooms in the house. Only if you need to go in the house. And please avoid any mud on the carpet.
The Chef
Understandably, comfort is paramount for the chef - you're not here to play games and there's certainly responsibility on your shoulders. In order to make the chef's life easier remember a few key things:
Comfort first: something light and something with room to breathe. The BBQ can be a fiery place and we're not just talking about the grill. It's a stressful job.
We'd recommend wearing Stanworth. It's comfortable, easy on the eye and will make you look effortlessly cool as your silhouette flickers through the charring smoke of the sausages.
Note: we'd also recommend a cold beer to complete the look, something premium. A Peroni, San Miguel perhaps. In a bottle of course.
The Drink Supplier
Someone's got to take ownership. A seemingly trivial responsibility yet carries the highest risk/reward ratio. This has the potential to go horribly wrong if other guests aren't happy with your beverage of choice.
"Don't worry, I'll bring the drinks."
- The bravest man at the BBQ
Once this has been said there's no going back, so we'd suggest wearing something that's hard to hate. Luckily, we've got a few outfits in mind. Try Salvatore. It's lightweight, smart and made in our original fabric: it's reliable. Just like you.
Alternatively, you can keep people on their toes by opting for Roda. Also reliable in its makeup- manufactured in our very own London- a man in Roda is the type to shake a cocktail behind his back, or open a beer bottle with a knife. Bold, admittedly, but with proper execution it's hard not to be impressed.
The Driver
You're the best. The type to put everyone else before yourself. You don't need a drink, well maybe one, to have a good time. You're just here for the food and here to unwind. When the sun starts to set and the music gets louder, that's your queue to leave. But who's the real winner? You won't be waking up with a sore head in the morning.
Wear something comfortable. After all, you'll probably eat the most and driving home with a tight waistband never feels great. We'd suggest our Signature Logo for its soft jersey and smart edge with our newly released polo shirt. Shorts or joggers are equipped with an adjustable drawstring waist, so there really is no limit on the leftovers you eat. Tuck in, responsible one!
The DJ
The life of the party. A crowd pleaser, adaptable to the response of your audience. From soft soul house at 2pm to heavy techno at 8- you're here to make things happen. With music being an important ingredient to any great day, we feel responsible for making this outfit one of our priorities. Go big. Wear pink. Our long sleeve Artemis polo is perfect for a day of shelling. Top tunes with a top polo- you know you've done well. Wear with matching trousers or shorts, weather dependent. Big look.
The Plus-one
Now this may be a daunting prospect, but the plus-one has its advantages. What is there to lose? Absolutely nothing. Whether it's your girlfriend's family, your boyfriend's family, your best mates-other-mates: you don't really know these people. Proceed with caution, of course, but enter serving blazing looks before the BBQ's even started. We want you looking top tier because first impressions are important.
Enter Grey Heddon Shirt. Contrast collars are great- respectful enough to propose you've made the effort, but exciting enough to admit bravery to your commitment. Keeping things cool in a soft grey tone is never a bad idea and match up with a pair of fresh white sneakers to keeps things tidy.
Just remember, we've all been there.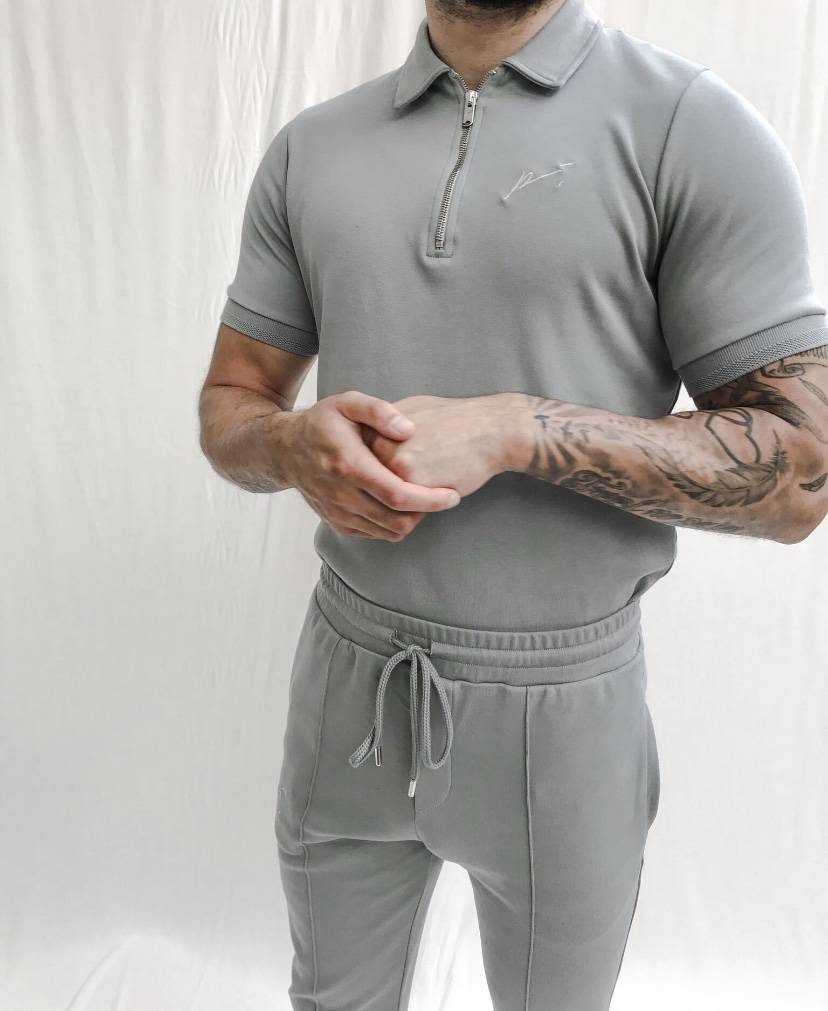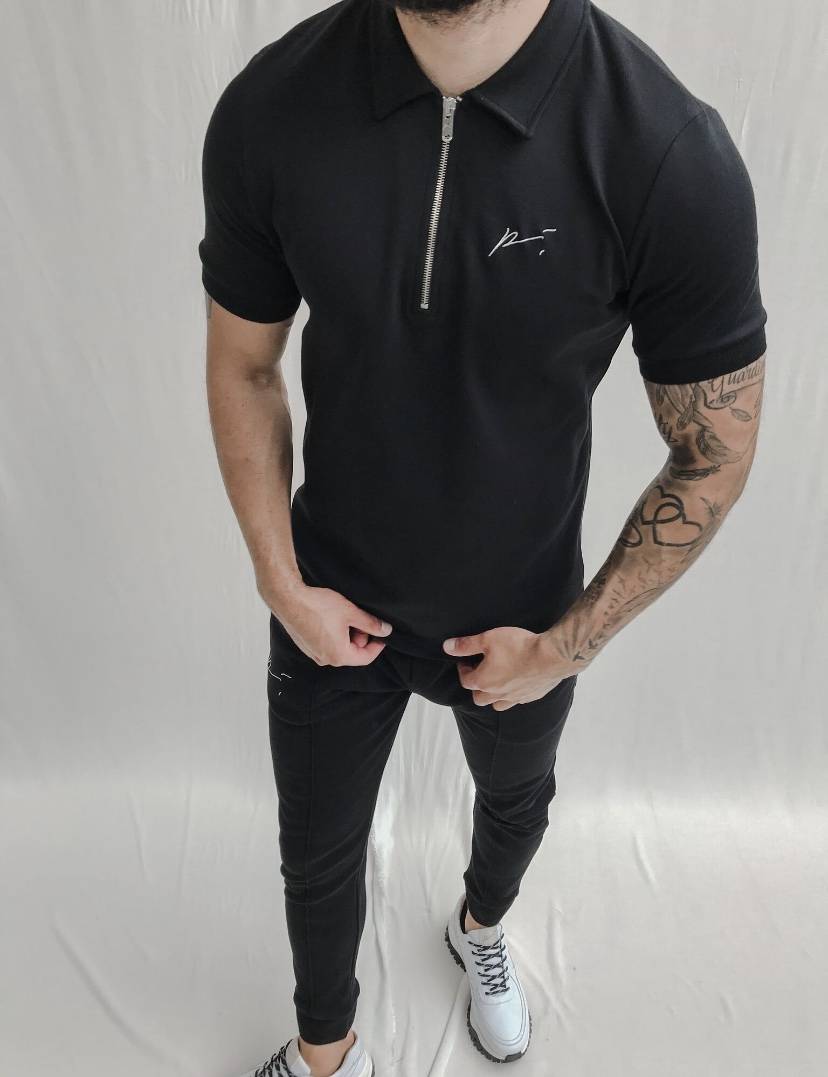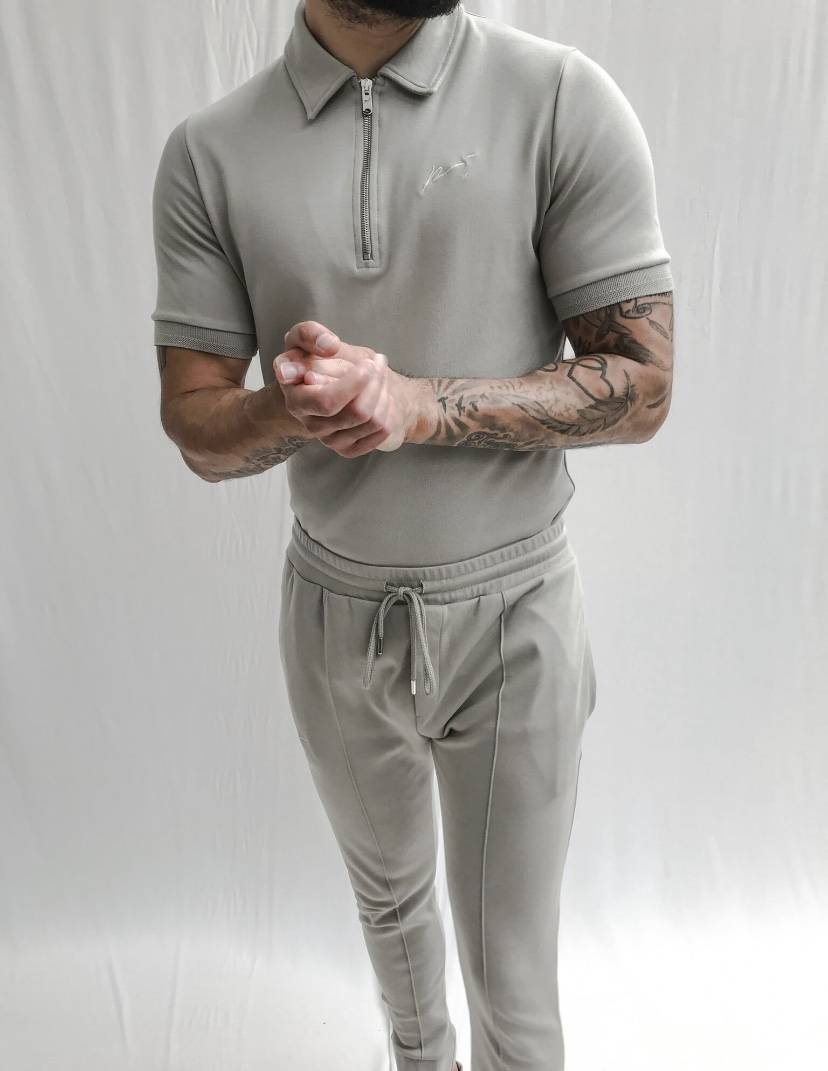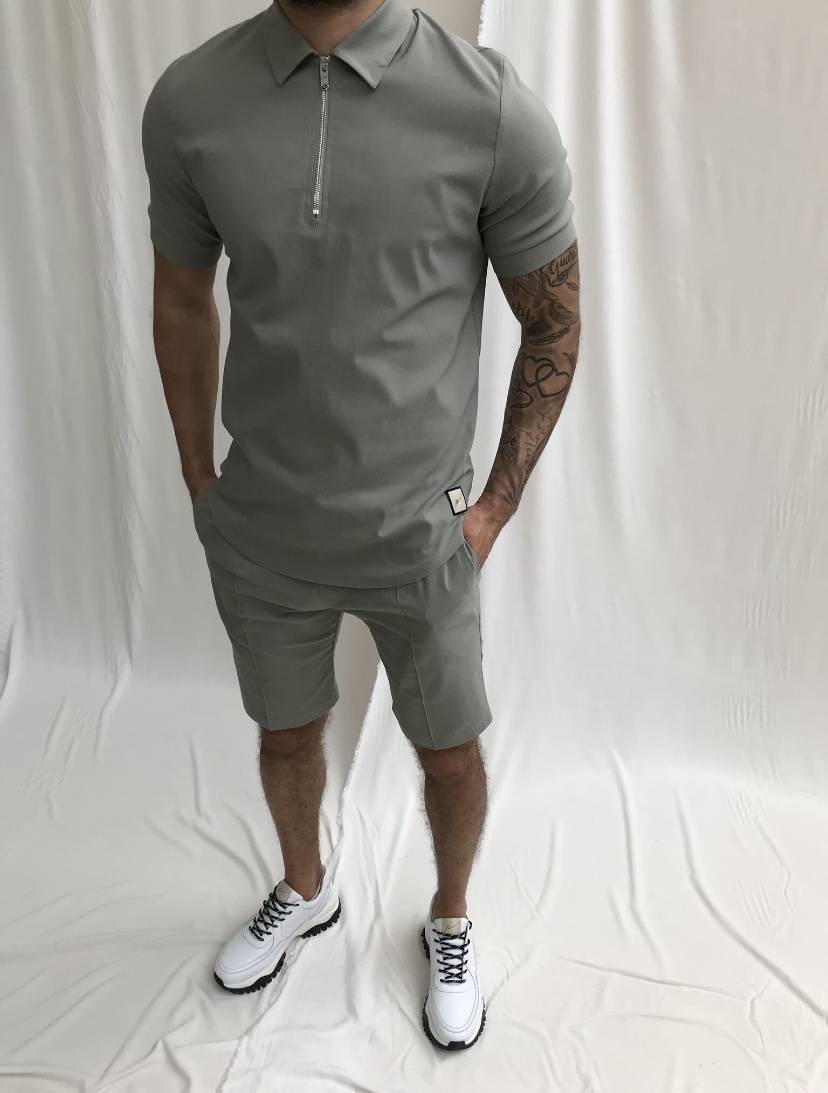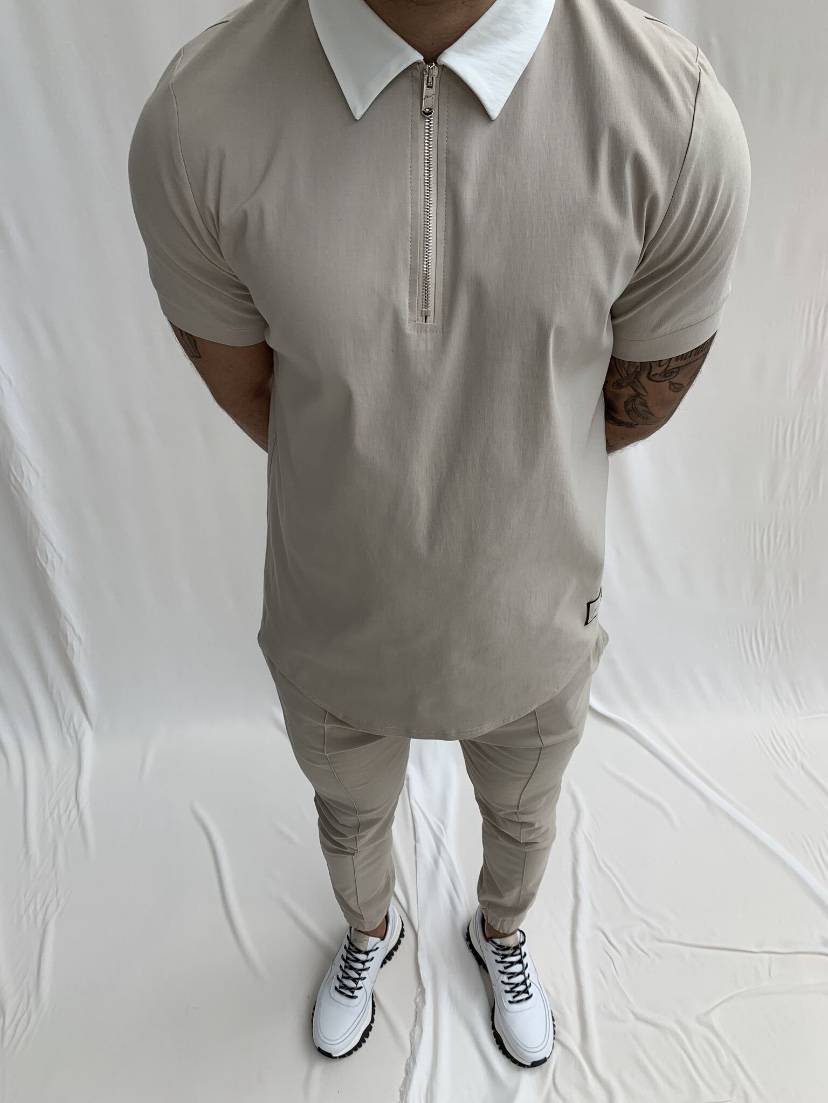 Enter your email and receive 20% off your first order.